Health, Fitness and Wellbeing for Older Adults
Prestige Award Winner
Most Trusted Pilates Instructor 2023
(Manchester & NW England)
LEARN TO NORDIC WALK
4-WEEK COURSE / 4 HOURS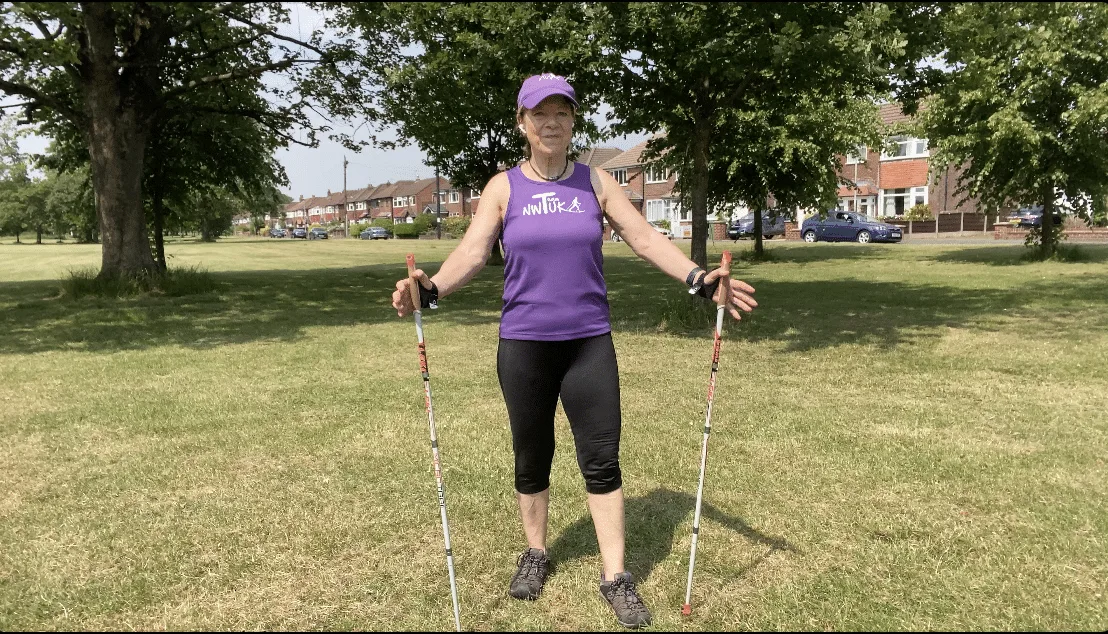 Dont' miss this life-saving talk & discussion with Anita to promote Heart Awareness on
World Heart Awareness Day
(face 2 face & recorded)
Get your Sarcopenia Assessment today.  FREE when you sign up to my strength training workshop "Why You Should Lift Weight".  Doors close 6pm Friday 19th May
Mary (featured in video) has been training with me on a 121 basis for the past 5 years.  Through regular training and an active lifestyle, Mary maintains her muscle mass and muscle strength.  Due to her commitment, Mary will avoid Sarcopenia, be able to carry on doing her activities of daily living and remain independent into later life.
CLICK HERE to sign up to 3 months Personal Training
and get a FREE full Body Composition assessment value £50
Pilates Class for Beginners
Here at Well for Being I care about each and everyone of you from the moment you join me online or walk in the door.  Whether you contact me for pain relief, to better manage a disease, to feel better, to get fit for an occasion or to stay healthy and fit throughout your life, I treat each person as an individual with your own specific limitations and goals.
To help you reach their goals, I draw upon over 30 years experience as a Personal Trainer, Pilates Teacher, and Functional Ageing Specialist and also from my own journey through a very full and varied life which includes recent open heart valve surgery and an additional qualification as a Cardiac Specialist Instructor.  As a Personal Trainer I bring you the personal touch and caring, as a Pilates Teacher I also bring a deep understanding of anatomy, physiology and biomechanics, as a Functional Ageing Specialist I will teach you movement which is relevant to your daily life and as a Cardiac Specialist a caring and empathy like no other.