Feeling fed up with lockdown?
Ready to try a brand new exercise programme that you can do at home and in a studio?
Want to feel, look and be better?
How about having more energy, confidence and positivity?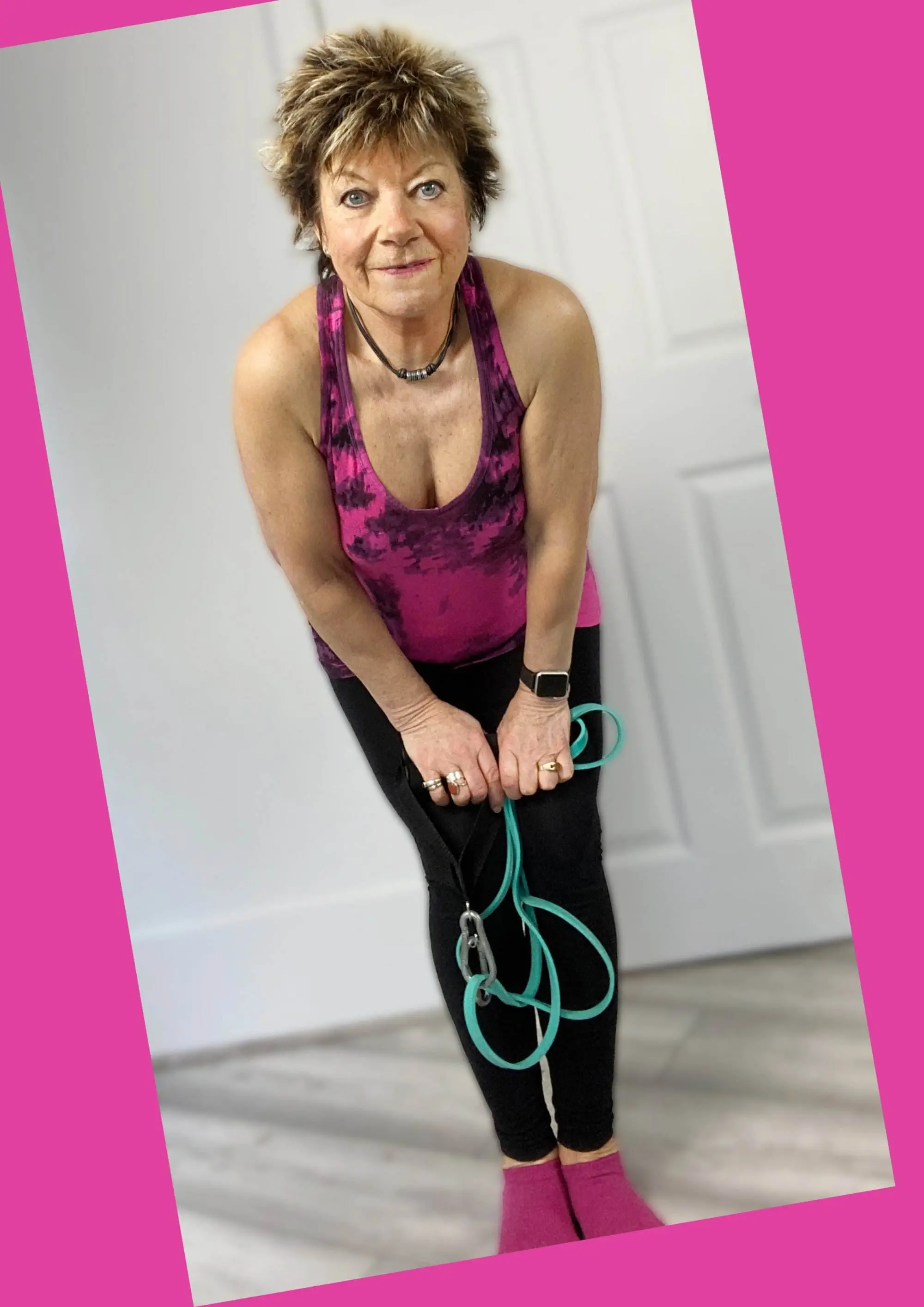 Then Anchor Point Pilates™ is the perfect exercise programme for you!
Anchor Point Pilates™   is a breakthrough exercise programme bringing together the principles of Pilates, resistance training and functional fitness.  The exercises will keep your muscles and bones strong,  your joints mobile and injury free and can be carried out standing, kneeling, seated or lying on the floor.
It's training for the body and the mind, a fitness practice that is not only the perfect workout during lockdown because you can do it anywhere and at any time but you will also want to continue with Anchor Point Pilates™ long term.
Easy to use equipment – fun, challenging and effective no matter what your age, ability or fitness level.
Anchor Point Pilates™ power, balance, strength, mobility all at the same time AND it's fun!
View sample programme  HERE
Here's what people say about the programme:  
"Anita is very professional and has a wealth of knowledge she adds to by continuing her own training and development, so I know that she is providing an up to date approach to her teaching. The APP online programme has helped me improve my body alignment and balance and increased my strength"  Ben Coker
"I recently started Anchor Point Pilates and really feel the benefit of it. Anita tailors the activities to each ability. Give it a go." Annie Herbert
"Anita is so inspirational and a fantastic teacher. I love this program so much as you can do it at home and the workout videos are very clear and easy to follow. Thank you Anita for all that you do to serve your community. Highly recommend."  Yvonne Radley
"I have been doing Pilates for several years and was looking for something more personalized, something that would challenge me more and help me become stronger. With Anita's classes I found exactly what I wanted!  I have been doing the Anchor Point Pilates class, which is great for improving strength in a safe and interesting way. I am amazed by how Anita manages to see if you are doing the exercises correctly when this is an online class! If you think you can cheat and a have a lazy posture, you are wrong! I would certainly recommend the Anchor Point Pilates class for all experience levels."  Joanna Gregson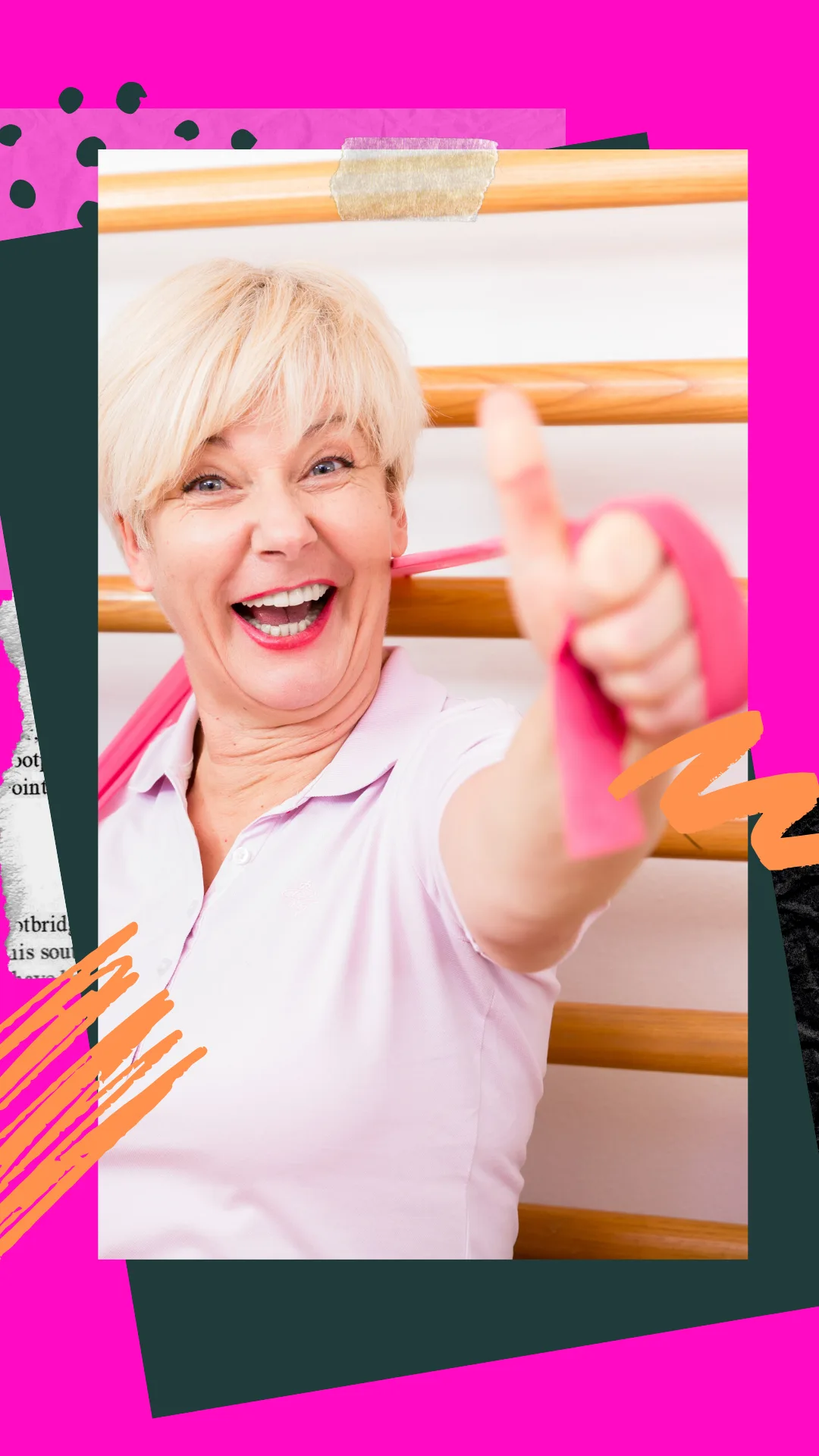 The programme includes:-
20 exercise instructional videos
2 masterclasses (60 mins + 30 mins)
equipment:  door anchor, 2 x 5 kg resistance bands, 2 x hand/foot straps, 3 x carabiners
Half-Day Workshop
ANCHOR POINT PILATES COURSE™
ANCHOR POINT PILATES COURSE™
Sale Pilates Members receive 10% discount
Hi!  I've  been using rubber resistance, alongside more conventional strength training equipment,  for over 30 years!  Initially as an aid to help manage my yo-yo dieting in my 20's and then on a regular basis to keep my muscles strong – and my weight down – whilst working and travelling overseas.  Employed as a Translator in the oil and gas industry, it wasn't always easy to find a gym with traditional dumbells, so when taking up new assignments I always made sure of 2 things:  1) there was a swimming pool to keep me aerobically fit and 2) I took my rubber bands and tubing with me wherever I went.
When I moved to Oman in 1984, I changed careers to work fulltime in health and fitness.  I founded my own company 'Fitness Unlimited' and became known as the 'Queen of the Power Band' after writing my first book 'Anita's Rubber Band Workout'.
Since returning back to England ten years ago I've qualified as a Pilates Instructor, opened my own Pilates Studio and make regular appearances on the BBC as an expert on 50+ Health, Fitness and Wellbeing.
I'm passionate about  helping older adults feel better about themselves  and, with that in mind, I've merged my Pilates expertise and my passion for resistance training  with my functional training knowledge into a programme which is easy to follow, fun to do and brings amazing results especially when in lockdown mode:  Anchor Point Pilates™