I often join walking groups where I am the only person Nordic walking with Nordic Walking poles. No one seems to notice that I go faster than them or scale the hills in double the time. It is often thought that it is because I am fitter than they are which is often far from the truth.  I am rarely asked why my poles are slightly different from trekking poles and some walkers think that they are verging on serving me as crutches!  One walker told me emphatically that they should have NHS stamped on the pole.
Now, I kind of know where these people are coming from as I thought the same until I reluctantly strapped myself in and gave Nordic Walking a try under duress!  However, my lifetime philosophy is that you cannot say something is not good, or that you do not like it, until you have actually tried it and try it I did.
What Happened When I First Strapped Myself in to Nordic Poles…
An amazing, unbelievable thing happened!  I was hooked! Yes, Anita was hooked on Nordic Walking – the woman who's second name was 'freedom', who snowboards instead of skiing because she likes her arms to be free, actually discovered love at first feelwith Nordic Walking poles!
I immediately felt the additional power I had at 'my finger tips' (excuse the pun!).  I began to walk twice as fast using the Nordic Walking techniqueand I could jump twice as high when told to skip.  Now tell me – what is not to like about either of these very real activities?  If someone offered you a Porsche instead of a Fiat Panda would you not choose the Porsche?
I qualified as a Nordic Walking instructorimmediately and then later began to read more about the benefits that Nordic Walking brings to everyone who uses this technique: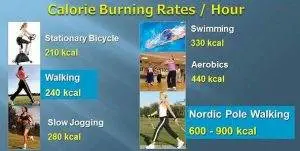 As well as….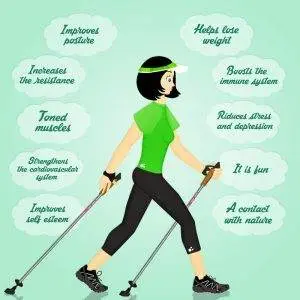 I have now been leading Nordic Walks for 8 years and 99% of people who try Nordic Walking are also hooked. The trouble is they are the minority – although a rapidly growing minority – and most people continue to remain ignorant about how great Nordic Walking feels and the amazing benefits associated with it.
There are numerous articles written about the benefits of Nordic Walking and both Doctors and Physios are now recommending their patients to do it.
So where are you on this Nordic Walking experience?  Not tried it yet?
Here's a great opportunity for you:
I am offering 2 FREE PLACES on an intensive 3-hour 'Learn to Nordic Walk' Course 12 noon – 3pm on Friday 19thApril at Rydal Hall in Cumbria valued at £40.
All you have to do is sign up for my 3-day Nordic Walking & Pilates Easter Retreat 19th – 22nd April 2019
Click HERE for more information and to book.  Places are limited so BOOK TODAY….well, if you want to take advantage of this amazing offer and take part in this relaxing, rejuvenating, motivating retreat.