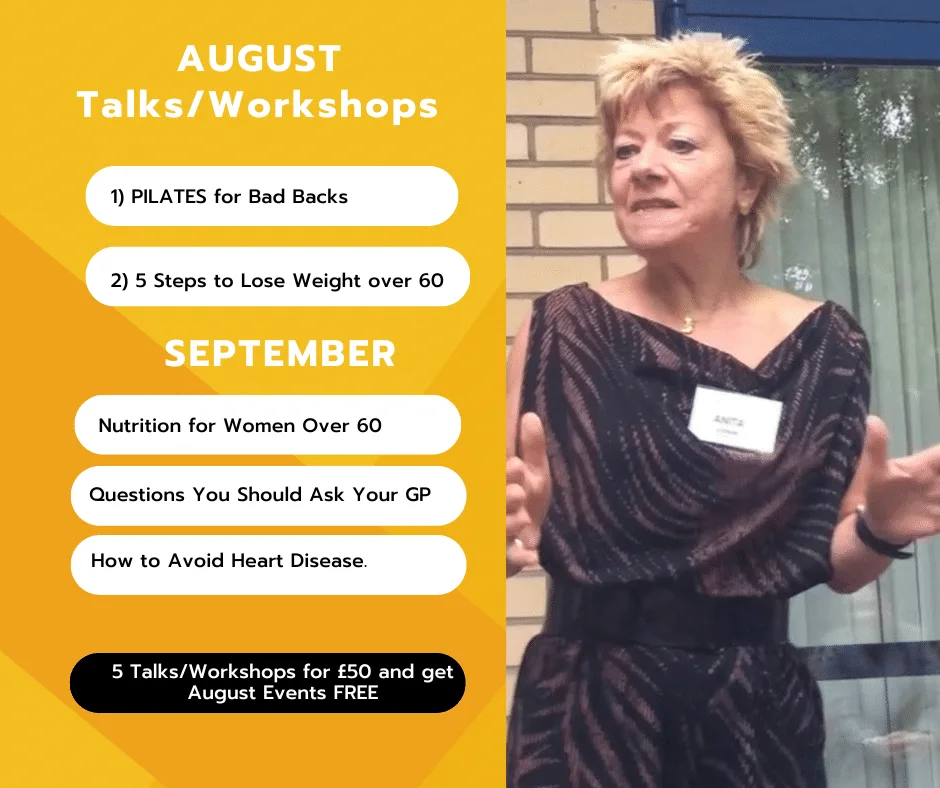 Stay informed of the lastet research on key topis for women over 60.
The NHS is not uptodate with what we should be eating.
GPs only know how to prescribe medications.
Ageing is not a risk factor for disease or disability
SPECIAL AUGUST OFFER
Purchase tickets to 5 Talks/Workshops in September, October, November & December and 2 FREE Talks/Workshops in AUGUST.
Pay for 5 Talks and get 2 FREE in August
£50